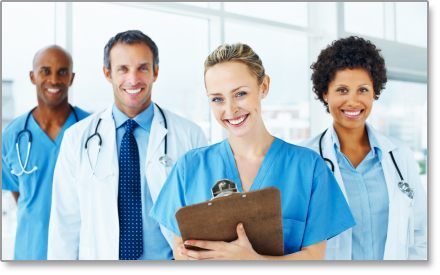 NewChoiceHealth.com is designed to give you, the healthcare consumer, the ability to make informed decisions about where to access common medical procedures regardless of your insurance type. With NewChoiceHealth.com you can easily locate medical facilities offering the procedure you need and then compare accreditations, number of procedures completed, and procedure cost information (coming soon: quality scores & service levels). You can also request a no-obligation quote from participating medical facilities for common procedures such as MRIs, CT Scans, Mammograms, and more.
Our Message
NewChoiceHealth.com was founded for one reason and one reason only--to help today's healthcare consumers make informed decisions. The idea started after my wife had our second child and needed two MRI's, one CAT Scan, and a Bone Scan to diagnose her with Sacroiliitis. When the procedures were ordered, we didn't know how to compare facility options. Looking back, we could have selected a facility with more experience, and in some cases much cheaper!
That was all it took to motivate us to develop a website that would help anyone requiring a medical procedure to make a smart choice... all the while trying to create a marketplace that would have medical facilities compete to win your business... resulting in the best possible price for you - the consumer - at the facility of your choice!
Today, our site provides you with valuable information such as price, facility experience, and accreditations. Soon we will be adding outcome data, then customer service data – ensuring we continue to educate and empower our users. It's that easy. Simply compare the data and if you wish fill out a Procedure Price Quote and we'll communicate your request to those medical facilities participating in our Quote Program and have them compete for your business. No worries, you're not obligated to do or buy anything, but those medical facilities who are participating in our Quote Program know who the customer is... and that's you!
So, what do you need... an MRI, CT Scan, Colonoscopy, Hernia Repair or something else? What is important to when selecting a provider. Price? Location? Service Levels? Quality Levels? can you save? Find out now by comparing facilities in your local community and by having medical facilities competing for your business.
Healthy Shopping!
Contact Us
Customer Service
If you have questions about our service please contact us at customerservice@newchoicehealth.com
Press Contact
For press or media inquiries, please contact us at press@newchoicehealth.com
Medical Service Providers
Interested in marketing your facility and services through NewChoiceHealth.com, please contact us at sales@newchoicehealth.com
Affiliates & Channel Partners
Interested in becoming an affiliate or reseller, please contact us at partners@newchoicehealth.com